In its 50-year existence, VPF has earned a reputation in and beyond Germany as a competent and efficient developer and manufacturer of self-adhesive materials and coatings for papers and films of all kinds. Customer and application orientation, innovativeness, quality, reliability and flexibility – VPF stands for all of these attributes. We can offer you a workplace with a future in a growing company, interesting tasks, performance-based remuneration, higher than average benefits, a motivated team and a pleasant working atmosphere.
COMMITMENT TO FUNDAMENTAL RIGHTS
The VPF undertakes to comply with all applicable laws and social expectations. In doing so, we not only focus on our employees, but we generally oppose child labor, corruption, violence and discrimination. We expect our partners and suppliers to subscribe to our Code of Conduct, which fully documents our positioning.
DATA PROTECTION
The privacy and integrity of all employees and business partners must be respected without exception. This maintains strict standards in the collection and processing of personal data of our employees and business partners. All personal data that is collected and stored by VPF GmbH & Co. KG are processed exclusively earmarked, traceable, carefully and in accordance with the applicable data protection laws according to DSGVO and BDSG.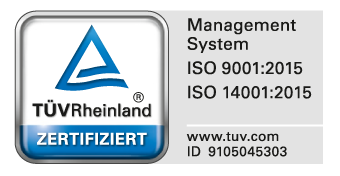 Certifications to  DIN EN ISO 9001:2015 and ISO 14001:2015 document our systematic approach to quality and environmental management. But for VPF, what quality means first and foremost is serving our customers in a way that meets their needs best. With our high levels of expertise in product applications, development and manufacturing, we accompany our customers throughout their journey with us, starting with initial consultation and design through to the laboratory and test phase, and finally production. Selection of lengths, fast delivery, small minimum order quantities and just-in-time delivery schedules are all part of the package.