VPF MODULAR SYSTEM
Our standard portfolio offers a huge selection of varieties that can be combined at will to meet the needs of markets as
diverse as the medical, automotive, food, beverage, pharmaceuticals, cosmetics, chemical and engineering industries.
You have an extra-special wish?
If the particular product you are looking for is not covered by our modular system, we'll work with you to develop precisely the product that you need.
In doing this, we rely on the development and analysis capabilities of our lab with its advanced measuring and test equipment.
SELF-ADHESIVE MATERIALS AND COATINGS – INNOVATIVE. FLEXIBLE. VERSATILE.
For half a century VPF has been supporting and shaping the European market for self-adhesive materials and coatings as an idea generator, reliable partner and problem solver.
Expertise and a strong focus on customer and market needs are the foundations on which we develop innovative solutions. With our state-of-the-art production facilities, dedication and flexibility, we turn these solutions into quality products for paper and film applications of all kinds.
The secret of VPF's success is our consistent focus on non-standard self-adhesive materials, with adhesive-free zones, coloured adhesives and other custom specifications, with fast delivery and small minimum order quantities  → VPF modular system.
In addition to this, VPF's long experience in the self-adhesive labels market makes us a reliable partner for contract coating and the development of special solutions to meet specific customer needs.
Developing new, personalised and tailor-made self-adhesive solutions is part of our daily approach – innovative, flexible and versatile.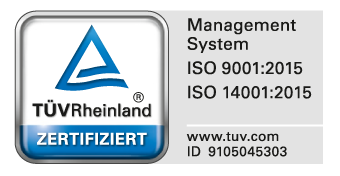 Certifications to  DIN EN ISO 9001:2015 and ISO 14001:2015 document our systematic approach to quality and environmental management. But for VPF, what quality means first and foremost is serving our customers in a way that meets their needs best. With our high levels of expertise in product applications, development and manufacturing, we accompany our customers throughout their journey with us, starting with initial consultation and design through to the laboratory and test phase, and finally production. Selection of lengths, fast delivery, small minimum order quantities and just-in-time delivery schedules are all part of the package.