Together with our customers in the label manufacturing and narrow-web converting industry we can
identify precisely the right choice among the 1,000,000 possible combinations and produce exactly what you need:
a product tailor-made for the intended purpose, in small order quantities and in the known VPF quality.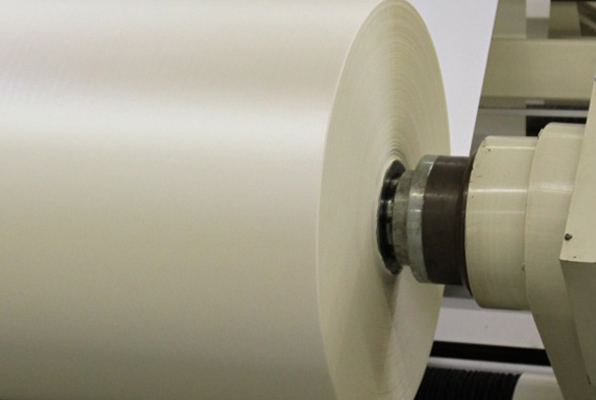 FACESTOCKS
Our facestocks comprise different paper, carton and film grades, including coloured and metallised papers, paper-laminated aluminium foils and plastic films made of different polymers such as PE, PP, PVC, PET. Add to that a variety of security and diffraction films and a broad selection of further special materials.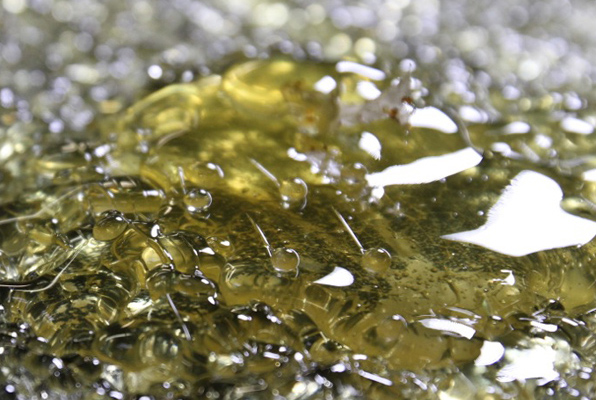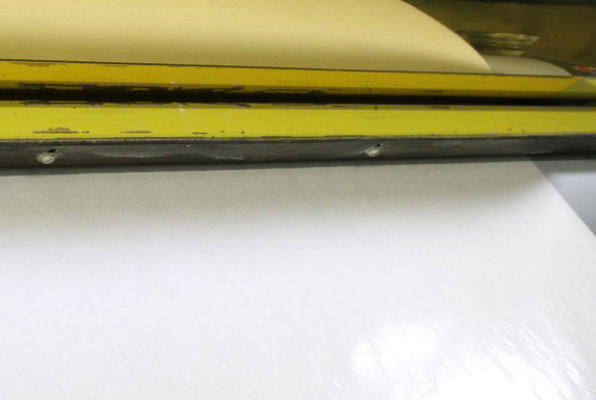 RELEASE LINERS
Having the right liner is extremely important for self-adhesive materials and coatings. It should be matched precisely to the product and the intended use. We therefore offer a large range of white, transparent and coloured papers and films for roll and sheet liners with property profiles designed to cover all conceivable applications.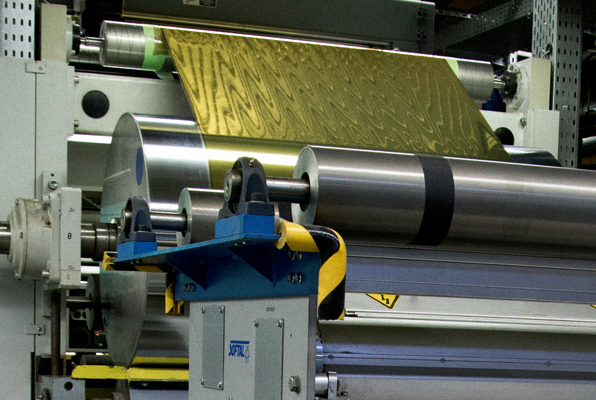 Contract coating
Mit Blick auf Lohnbeschichtungen partizipieren unsere Kunden an einem breiten Portfolio. Ihren Wünschen sind kaum Grenzen gesetzt, ob für Mutterrolle, Schmalrolle oder Formatware. Frei kombinierbare Ausstattungen machen das möglich. Silikonisierte Abdeckmaterialien stehen ebenfalls in großer Auswahl zur Verfügung.
VPF MODULAR SYSTEM
Our standard portfolio offers a huge selection of varieties that can be combined at will to meet the needs of markets as
diverse as the medical, automotive, food, beverage, pharmaceuticals, cosmetics, chemical and engineering industries.
You have an extra-special wish?
If the particular product you are looking for is not covered by our modular system, we'll work with you to develop precisely the product that you need.
In doing this, we rely on the development and analysis capabilities of our lab with its advanced measuring and test equipment.
SELF-ADHESIVE MATERIALS AND COATINGS – INNOVATIVE. FLEXIBLE. VERSATILE.
For half a century VPF has been supporting and shaping the European market for self-adhesive materials and coatings as an idea generator, reliable partner and problem solver.
Expertise and a strong focus on customer and market needs are the foundations on which we develop innovative solutions. With our state-of-the-art production facilities, dedication and flexibility, we turn these solutions into quality products for paper and film applications of all kinds.
The secret of VPF's success is our consistent focus on non-standard self-adhesive materials, with adhesive-free zones, coloured adhesives and other custom specifications, with fast delivery and small minimum order quantities  → VPF modular system.
In addition to this, VPF's long experience in the self-adhesive labels market makes us a reliable partner for contract coating and the development of special solutions to meet specific customer needs.
Developing new, personalised and tailor-made self-adhesive solutions is part of our daily approach – innovative, flexible and versatile.
JOBS (ONLY AVAILABLE IN GERMAN)
---
Ihr Aufgabengebiet:
Warenannahme und Einlagerung von Rohstoffen
Be- und Entladung von LKW's und Tanklastwagen
Buchen von Warenein- und -ausgängen in einem EDV-gestützten Lagersystem
Interne Ver- und Entsorgung von Beschichtungsmaschinen und Rollenschneidern
Unterstützung in der Klebstoffformulierung
Ihr Profil:
Ausbildung als Fachlagerist (m/w) oder Fachkraft für Lagerlogistik (m/w) ist wünschenswert
Führerschein für Flurförderzeuge
Teamfähigkeit, Zuverlässigkeit und Qualitätsbewußtsein
Hohe Eigenmotivation und Flexibilität
Wir bieten Ihnen:
Eine interessante berufliche Perspektive mit abwechslungsreichen Aufgaben in einem zukunftssicheren Unternehmen
Freundliches und offenes Arbeitsklima bei einem Spezialitätenanbieter mit kontinuierlichem Wachstum
Eigenverantwortliche Aufgabenstellungen in abteilungsübergreifender Teamarbeit
Bedarfsorientierte Weiterbildung und fachspezifische Weiterentwicklungsmöglichkeiten
Sind Sie neugierig und freuen sich auf eine neue Aufgabe in einem dynamisch wachsenden Unternehmen? Dann senden Sie uns noch heute ihre Bewerbung mit Angabe Ihrer Gehaltsvorstellung und des frühestmöglichen Eintrittstermins.
VPF GmbH & Co. KG
Holger Steinbach (Technischer Leiter) Harkortstraße 14 – 16, 45549 Sprockhövel (Germany)
Telefon +49 (0)2339 1205-29, Telefax +49 (0)2339 1205-50
oder per E-Mail an: holger.steinbach@vpf.de
---
Ihr Aufgabengebiet:
Selbstständiges Betreiben von Produktionsanlagen (Einrichtung, Bedienung, Überwachung)
Aktive Mitarbeit bei der Entwicklung/Erprobung an unseren Anlagen
Sicherstellung einer störungsfreien und qualitätsorientierten Produktion
Durchführung von Wartungs- und Instandhaltungsarbeiten
Ihr Profil:
Idealerweise Berufserfahrung in einem vergleichbarem Produktionsbereich
Mehrjährige praktische Tätigkeit im Produktionsbereich und/oder eine abgeschlossene technische Berufsausbildung
Zuverlässigkeit und Verantwortungsbewusstsein
Hohes Qualitätsbewusstsein
Teamfähigkeit, Flexibilität und Motivation
Bereitschaft zum Mehrschichtbetrieb
EDV-Kenntnisse und Staplerführerschein
Wir bieten Ihnen einen zukunftssicheren Arbeitsplatz in einem wachsenden Unternehmen, interessante Tätigkeiten, leistungsgerechte Vergütung, überdurchschnittliche Sozialleistungen, ein motiviertes Team und ein gutes Betriebsklima.
Bitte senden Sie Ihre vollständigen Bewerbungsunterlagen an:
VPF GmbH & Co. KG
Holger Steinbach (Technischer Leiter)
Harkortstraße 14 – 16, 45549 Sprockhövel (Germany)
Telefon +49 (0)2339 1205-29
oder per E-Mail an: holger.steinbach@vpf.de
---
Auch ohne konkrete Stellenausschreibung haben qualifizierte und engagierte Bewerber/innen die Möglichkeit, uns von Ihren Fähigkeiten zu überzeugen.
Senden Sie uns bitte Ihre vollständigen Bewerbungsunterlagen an:
VPF GmbH & Co. KG
Geschäftsleitung
Harkortstraße 14 – 16, 45549 Sprockhövel (Germany)
Telefon +49 (0)2339 1205-29
oder per E-Mail an: info@vpf.de
AZUBI GESUCHT!
---
Du bist technisch und handwerklich begabt und dich reizt die Arbeit, mit unseren elektronisch gesteuerten Beschichtungsmaschinen und Rollenschneidern hochwertige Haftverbunde zu fertigen?
Dann starte ab September 2019 bei uns deine 2-jährige Berufsausbildung bei uns!
Im Rahmen deiner Ausbildung wirst du in allen wesentlichen technischen Bereichen unseres Unternehmens eingesetzt. Das selbstständige Betreiben unserer Produktionsanlagen zählt, genauso wie die Durchführung von Wartungs- und Instandhaltungsarbeiten, zum Inhalt deines Ausbildungsberufes.
Es zählen deine aktive Mitarbeit bei der Entwicklung und Erprobung von innovativen Materialien sowie die Sicherstellung einer störungsfreien und qualitätsorientierten Produktion zu deinen Aufgabengebieten.
Unsere Erwartungen an Dich:
Guter Hauptschulabschluss oder Fachoberschulreife
Technisches Verständnis und handwerkliches Geschick
Engagement, Verantwortung und Teamgeist
Eigeninitiative und Qualitätsorientierung
Interesse an mechanisch-technischen Zusammenhängen
Genaue und zuverlässige Arbeitsweise
Wir bieten Dir:
Eine technisch anspruchsvolle Ausbildung mit guten Übernahmemöglichkeiten. Du arbeitest in einem modernen Umfeld mit freundlicher und offener Atmosphäre. Des Weiteren bieten wir ein kontinuierliches Schulungsangebot in einem stetig wachsenden Unternehmen.
Bitte sende deine vollständige Bewerbung an:
VPF GmbH & Co. KG, Harkortstraße 14 –16, 45549 Sprockhövel
Telefon: +49 (0)2339 1205-0 | E-Mail: holger.steinbach@vpf.de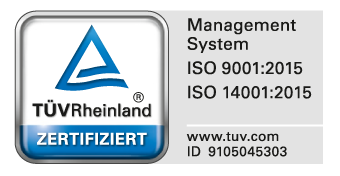 Certifications to  DIN EN ISO 9001:2015 and ISO 14001:2015 document our systematic approach to quality and environmental management. But for VPF, what quality means first and foremost is serving our customers in a way that meets their needs best. With our high levels of expertise in product applications, development and manufacturing, we accompany our customers throughout their journey with us, starting with initial consultation and design through to the laboratory and test phase, and finally production. Selection of lengths, fast delivery, small minimum order quantities and just-in-time delivery schedules are all part of the package.