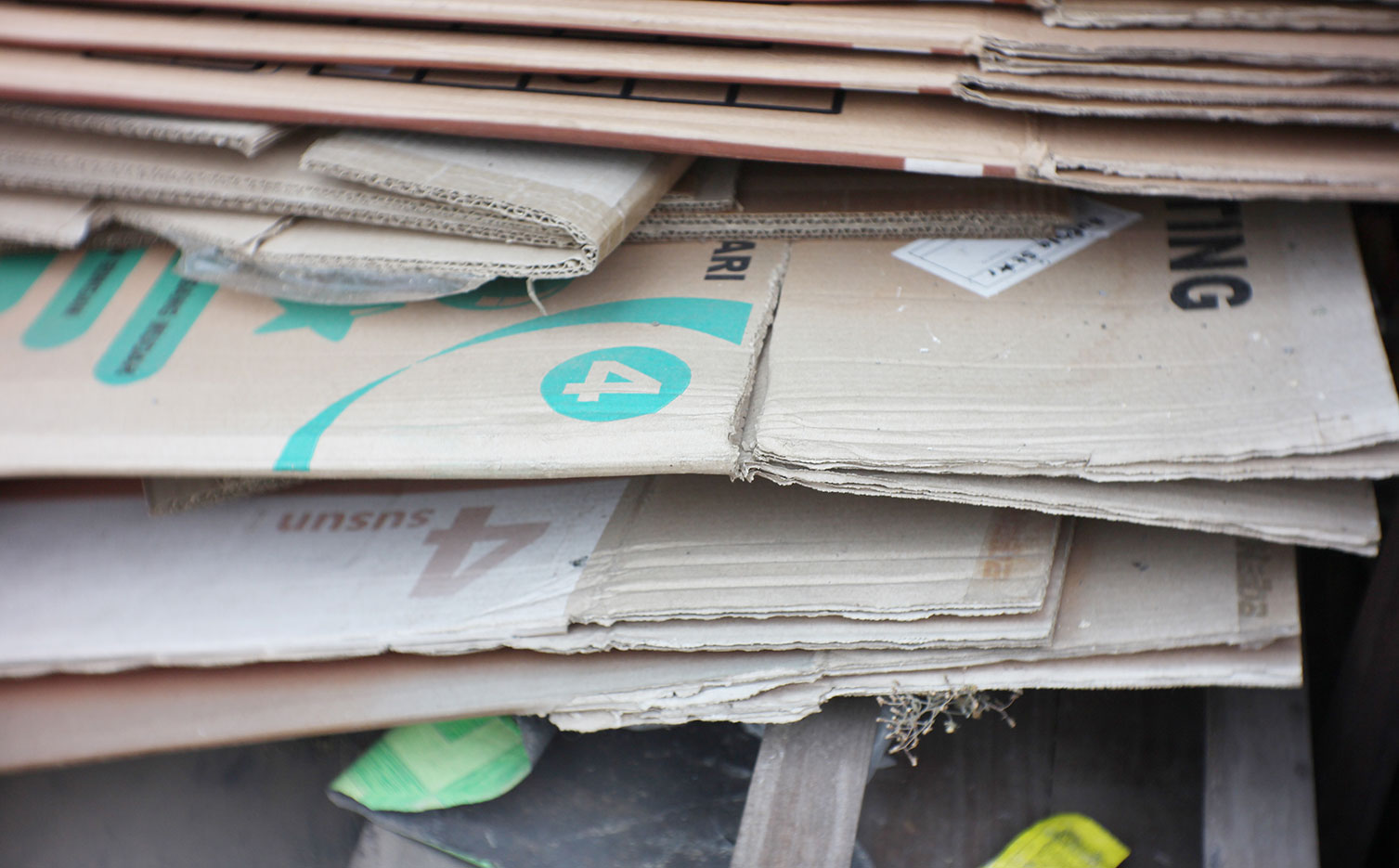 Image: If the right adhesive material is used, labeled labels can now also be disposed of in waste paper recycling.
DEVELOPED FOR WASTE PAPER RECYCLING
LABELSTOCK SPECIALIST VPF PRESENTS CERTIFIED LAMINATES FOR WASTE PAPER RECYCLING
December 2022
With the aim of further improvement of the recycling rate of waste paper, the VPF GmbH & Co. KG self-adhesive material experts have successfully had two self-adhesive laminates certified for recyclability.
The Paper Technology Foundation (PTS) has certified the two VPF adhesive materials 12324 (laser/inkjet paper, 65 g) and VPF 1353951 (recycled paper 100 %, 80 g) in combination with the new dispersion acrylic adhesive 551 as not being a hindrance to the recycling process of waste paper. As a result, the complete adhesive composite has been certified as recyclable. In detail, this signifies that the adhesive can be cleanly separated from the face material in the recycling process and consequently has no negative influence on the quality of the obtained waste paper recyclate.
The label, when used on dispatch boxes or folding cartons, for example, can be disposed of in the normal waste paper without having to be removed from the carton beforehand. The VPF adhesive 551 also convinces with strong adhesive forces at a high shear strength of > 150 h according to FTM8 and a good processability. Both labelstocks are available immediately from VPF with the required liner (siliconised recycled liners are also optionally available). The minimum order quantity is 1.000 m².
About VPF
Since 1967, VPF has been supporting and shaping the European market for self-adhesive materials and coatings as an idea generator, partner and problem solver. Expertise and a strong focus on customer and market needs are the foundations on which the company develops innovative solutions. With state-of-the-art production facilities, dedication and flexibility, VPF turns these solutions into quality products for paper and film applications of all kinds.
Company contact
Kai Klimek
VPF-Veredelungsgesellschaft mbH für Papiere und Folien & Co. KG
Harkortstraße 14 – 16, 45549 Sprockhövel (Germany)
Phone +49 (0)2339 1205-40, kai.klimek@vpf.de
Press contact
Jürgen Sterzenbach
SINNDESIGN Unternehmenskommunikation
Hartblick 5, 51429 Bergisch Gladbach (Germany)
Phone +49 (0)2204 205443, vpf@sinndesign.de